Just saw this on Twitter…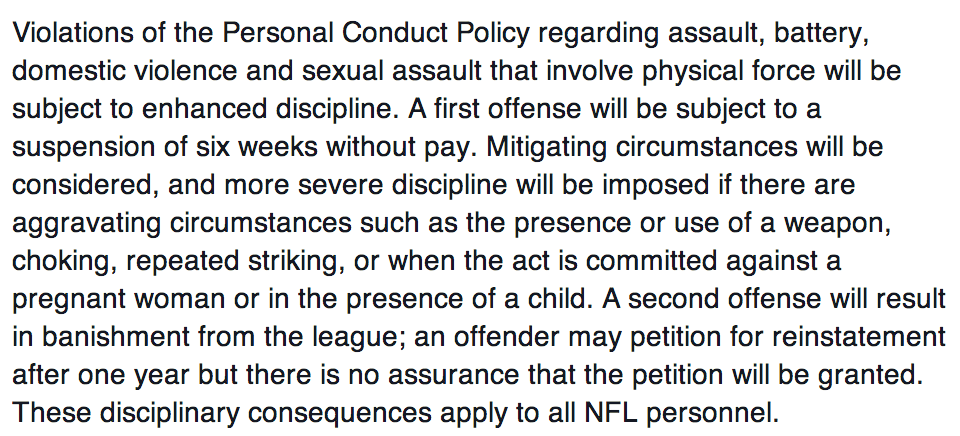 This is definitely on the heels of the light consequences of Ray Rice's actions as opposed to those who have gotten punished for weed.
As I've said before, the issue was that doing drugs, and the consequences, were specifically outlined in the NFL.  That was not the case with domestic violence.
Guess that's changed, huh?
I've been a loud critic of @nflcommish often, but he got it right today on domestic violence punishment for ALL NFL personnel.

— Matt Miller (@nfldraftscout) August 28, 2014
I don't know the answer to this, but will Greg Hardy be subject to Goodell's new domestic abuse policy?

— Matt Miller (@nfldraftscout) August 28, 2014
Attention: College players. Goodell says domestic violence incidents prior to joining NFL could mean increased discipline for 1st offense.

— Mike Garafolo (@MikeGarafolo) August 28, 2014
Goodell: "Domestic violence and sexual assault are wrong. They are illegal. They are never acceptable and have no place in the NFL…"

— Matt Miller (@nfldraftscout) August 28, 2014
{featured pic: totalsteelers.com}