I didn't know Chameka Scott while I was at Baylor, but it's always a pleasure to spread the word about helping out a fellow Baylor Bear.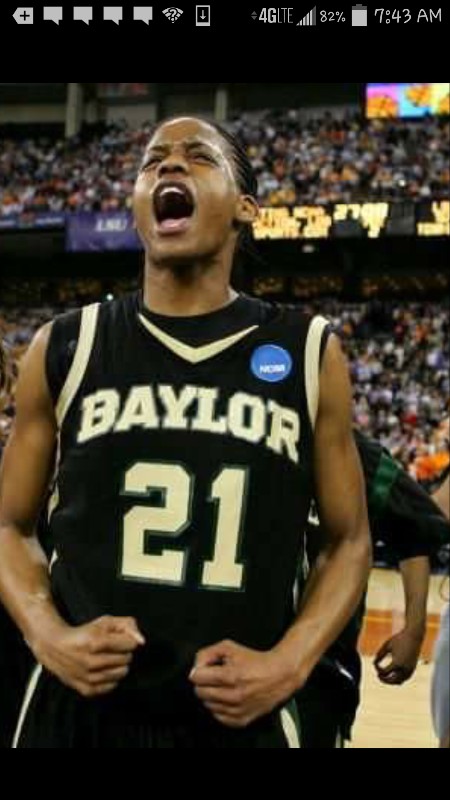 Baylor basketball alum and 2005 National Champion Chameka Scott is competing…again. This time it is against colon cancer. If you have not been touched by this woman's God-given humor, where have you been? Help support her as she fights cancer. A portion will supplement medical expenses for Chameka. Being the kind-hearted person that she is, Chameka requested that majority of the proceeds be donated to fund research to help others. Cancer sucks, but our God is greater!
Amen! Our God IS greater!
Click here to go to her GoFundMe page, and donate!