It was the 5th anniversary of Whitney Houston's death on February 11, 2017.
Five years….CAN YOU BELIEVE IT!?
I could go on and on, but I'll just get to it.
Ciara did a tribute to Whitney Houston and it is EVERYTHING.
LOOK!!!!
ALL OF THE FEELS!!!
OOOOOOMMMMMMMMMGGGGGGGGGG!!!
Where do I even start!? This woman is pregnant (with twins?), and is hopping over sofas (I held my breath a lil bit) and doing full out choreography!!!
LOOK at Baby Future!!
LOOK at Russ' cameo!
I LOVE THIS!!!!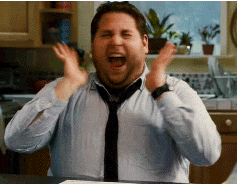 No, seriously! I CANNOT stop watching it!!!
SLAY, CIARA! SLAYYYYYY!!!!!