Chile…
ROSWELL, Ga. –The husband to Whitney Houston's daughter, Nick Gordon, was arrested on charges of DUI just before noon Thursday afternoon near Roswell.

Roswell Police tell FOX 5 News that Gordon's BMW sedan was involved in a single-vehicle crash on Holcomb Bridge Rd (GA 140) near the intersection of Barnwell Rd.

According to the report from police, "Preliminary investigation shows that the vehicle attempted to change lanes, struck a curb and overturned, striking a fire hydrant. There were no injuries reported and no one was transported to the hospital."

"Gordon was arrested and taken to the Roswell Detention Center on charges of DUI Less Safe, Failure to Maintain Lane, and Driving With a Suspended License where he remains at this time" officials add.

No other vehicles or people were involved in the wreck, authorities say. 
Not shocked.  Sadly, it's only a matter of time before they both self-destruct.
I'll wait for Bobbi Kristina to start tweeting about her "haters" and "God has me,"  etc.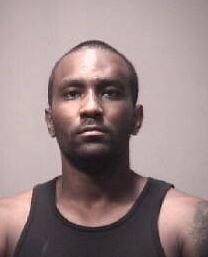 {pic via Fox}