Kenya
– You know what? I am SO SICK of these insecure women. Demetria coming up to Kenya passive aggresively addressing that picture situation? Come on.
Cynthia
– Again. Peter in the middle of ish.
Phaedra
– I understand Phaedra not wanting to talk about Apollo every single time she gets together with her girls. Kandi is trying to help, but sometimes….ya know?
– BAY. BEE. Phaedra held herself TOGETHER at this "video release" party. Apollo is an ASS y'all. At the CLUB!? Whew. Major hand claps to her. Cause I'm not so sure I would've been able to hold it together like that.
Claudia
– This (yellow) outfit. Is this how people walk around Atlanta everyday?
– Hmmm. She's not getting any time, huh? Just these little spots?
– "Classy people with ratchet music is the perfect recipe for a good time." <—- YOU BE KNOWING CLAUDIA!!!!!
Kandi
– Mama Joyce said that Kandi doesn't appreciate the things people do for her…and hurts the people who try to help her? *looks around* UMMMM….Exactly WHO are you referring to, ma'am cause you don't fit EITHER ONE of those categories? Ch….
– Mama Joyce. Master manipulater, Kandi. Master enabler.
Porsha
– *crickets*
Nene
– WAIT A GOT DAYUM MINUTE!!!!!!!!!
NENE!!! WTF IS THIS!?!?!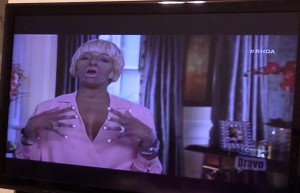 GIRL! Like WHAT!?
Where is your stylist!? Where are your friends!? Producers? Writers? Strangers? WHERE IS GREGG!? BRENT!? ANYBODY!
Are you aware that you look like a blowup doll!? NO MA'AM!
Y'all seriously. I got scared when this popped up and I reacted verbally. My word.
And who did this!?????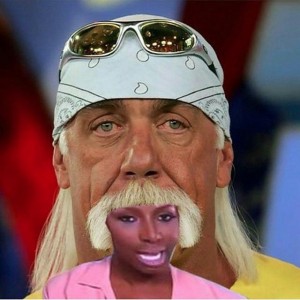 – Props to Nene using her platform to make moves though. Can't hate.