I… don't know. Lol.
This came across my Twitter timeline last night…
https://twitter.com/TeamKanyeDaily/status/693278175074357249?s=09
Well, actually, it was another video posted by 2 Chainz that LOOKED LIKE he was smoking while showing a view of the room, which is where we saw Kirk Franklin posted up on the wall. But this account (@TeamKanyeDaily) said Twitter removed it.
I was like… WAIT. Can't be, right?
But then…
Sooooooooooo…
I still wasn't convinced. Lol. Has to be a lookalike or something, right?
Buuuuuuut then I remembered this…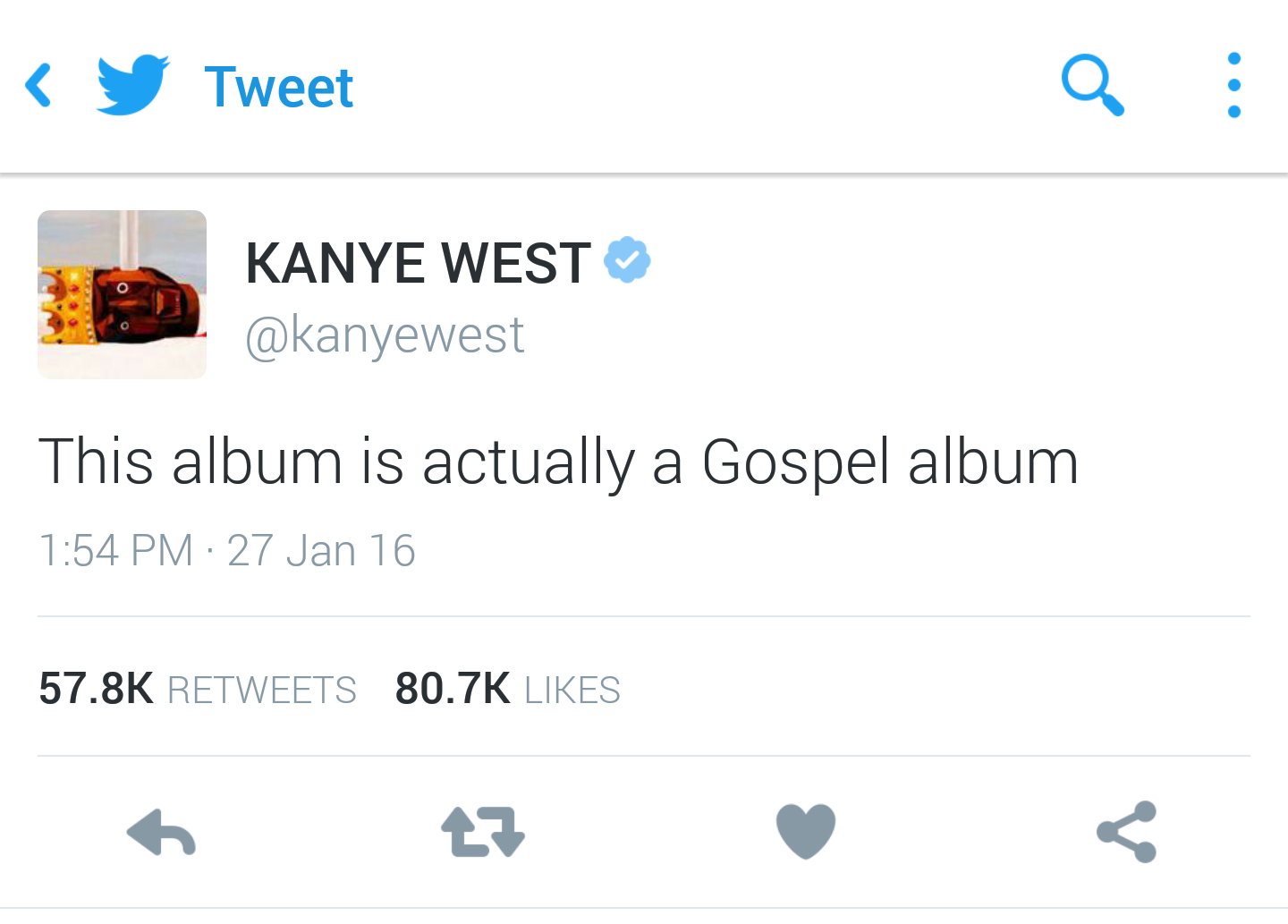 I…. well…. Okay.
Here's more…
#WAVES studio session tonight. #RP @tmillsfashion pic.twitter.com/hS7xd4J8g5

— TeamKanyeDaily (@TeamKanyeDaily) January 30, 2016
And…
https://twitter.com/MrCarb1/status/693366223300628481?s=09
QUESTIONS THAT NEED ANSWERS!!!!