Spike's Lip Sync Battle is a show where celebrities come on and battle each other on the best lip sync job. It's hosted by LL Cool J, and while I've never watched it, I've seen clips and it looks amazing.
BUT ABOUT LAST NIGHT THO.
Last night, The Queen herself, Beyoncé Giselle Knowles Carter made an appearance and…well, you'll see.
First of all, Jenna Dewan-Tatum performed "Pony" – Ginuwine. What I need for ALL of y'all to do is to watch LL Cool J's face while she's performing. LMAO
After her, Channing Tatum (her husband) comes on and ….well…you'll see.
Both have a background in dancing and BOTH of them did an amazing job.
BUT OHHHHHHHHH THE QUEEN!
Look.
Beyoncé stomped the door in, slayed, and tore it all the way up in less than 30 seconds.
Chrissy Teigen's reaction, as well as Jenna's, is PRICELESS!!!
I'm like…
Just take my wig, Queen. TAKE IT.
This is the message I have for everybody, as I posted on Twitter last night.
BEYONCÉ IS THE QUEEN OF EVERYTHING AND YOU CAN TAKE YOUR ASHY ASS AND GO ARGUE WITH YOUR BEARDED AUNTIE!!!
When I saw the clip I just couldn't stop watching it. I was all like…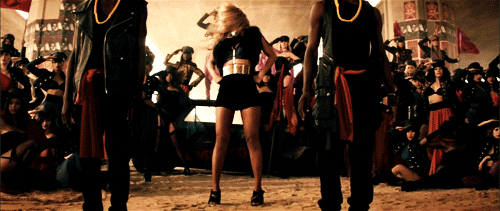 Still am, to be honest.
I believe, in my unbiased opinion, CHANNING WON.